10 arms starfish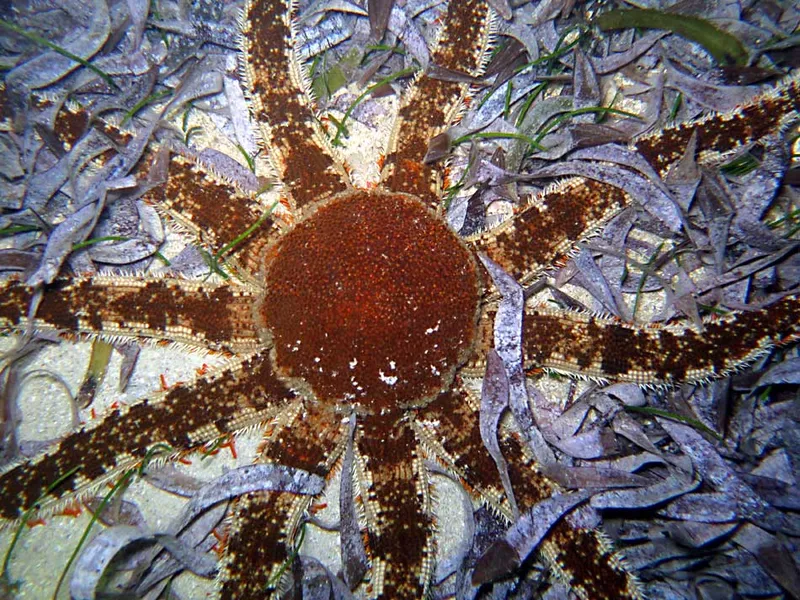 Photo
by Fabrice Rozier -
on 09/10/16
Luidia ?
Massif des Roses -
Ifaty - Madagascar -
The dive site : Massif des Roses
A magnificent small coral reef, mostly roses (Montipora); a merry fauna full of love, crocodile fishes, clowns, longfin bannerfishes, butterflies, morays, lion fishes and so on... Not a deep dive (6 meters) in the lagoon, that is perfect for the first immersions and the bubble makers, and for more experienced divers too, for the big number of species we find here.
Espèce
Luidia ?

Contact us : ATIMOO Diving
- PADI Dive Resort - South west Madagascar
Our night dives
related galleries