Contact us, communicate, come...
at the risk of addiction
Exactly where?
Easy: all year long, right under the sun! ...by 23.12326 and 43.61001 !
ATIMOO plongée has landed on the south-western coast of Madagascar, in the very heart of the Vezo country , 25 km north of Toliara, in the small 'tourist' village of Mangily-Ifaty.
How to get here?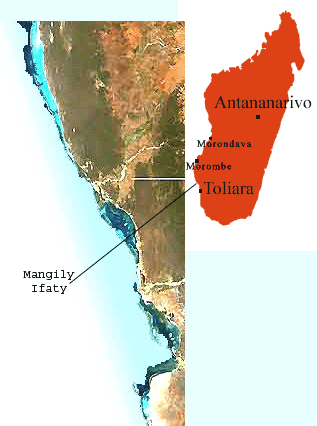 ATIMOO plongée Madagascar
BeachMangily-Ifaty
BP 214
TOLIARA 601
MADAGASCAR
club@atimoo.com
tel club : +261 34 02 529 17
tel Jean-Pierre : +261 34 39 09 228
tel Stéphane : +261 34 39 09 229
To contact us
The best way to contact us, ask any question or book is through this contact form (all the fields have to be filled)